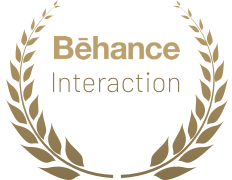 Adobe Behance Interaction
Contratulations to us! We won trophy at Behance for 
e-commerce interaction.
Professionalism, creativity, punctuality and commitment. The quality of services provided we value the most…
S. Christow – Ministry of Economy
Over 15 project done together!
DevelopRes
Easy-to-use and attractive Landing Page significantly increased the number of conversions and extended time spent on the site…
J. Czulak – PROFI CREDIT
Over 2,000 working hours spent on projects
MEDIREN
More than 5 years of cooperation!
PROFI CREDIT